Sock Material Content:
Bamboo Viscose / Polyester / Nylon / Spandex / Rubber
EcoSox No Show Socks - High Performance Eco-Friendly Bamboo Viscose
Y-Heel Prevents Heel From Bunching
Ventilated Mesh For Increased Air Flow
Enhanced Moisture Control & Thermo-Regulation
Odorless - Inhibits Foot Odor
Blister Free - Inhibits Blisters
Integrated Smooth Toe Seam For Comfort
Arch Support For Proper Fit / Fights Foot Fatigue
Knitted Reinforced Heel & Toe for Ergonomic Fit
100% Satisfaction / Blister Free Guarnatee
Natural Performance Yarn – No Chemical Treatments or Conditioners
Why Bamboo Socks?
Bamboo Viscose Fibers have a silk-like soft and buttery feel which is ultra-soft against skin.
Absorbs 3-4 times more moisture than cotton to keep your feet dry.
Fibers breathe to regulate temperature.
Performance attributes without chemical additives or fabric conditioners.
Bamboo is one of the most ecologically friendly grasses on our planet.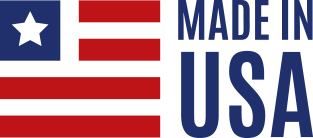 13 Reviews
I had bought a pair of EcoSox last month and absolutely loved them, so I just bought three more! One of the pair already has a hole in the toe and I only wore them once. I'm hoping this is only a fluke and they will replace them because otherwise, they are the most comfortable running sock I have found.

Honestly, I have been known as a person with stinky feet since I was a teenager. I almost embraced it. When I got married, some things had to change. I bought a few pair of these at a Farmer's Market. Not only did they last years, but my feet smell fine after a workday and my shoes run out of tread before I trash them instead of having to be disposed of in biohazard bags.

I was surprised how comfortable this socks are. Bought three to try out and soon I will be buying more. Highly recommended

I feel like I'm slipping my feet into fluffy clouds each time I put them on. I got them just last week and they are the best socks I've ever owned. For sure buying more. The quality is worth the price!

Excellent product quality

Can't find a more comfortable item. Quality Price excellent materials.

Love the comfort of these socks.
Soft and wash well. Will buy more.
I would consider them a low profile sock more than a no show sock.


The best socks I have ever owned

I have stinky feet. It's a fact. I wash my insoles and they smell within a week. I bought a few pairs of EcoSox a couple years ago at a farmer's market and I noticed that my feet don't smell as bad when I wear them AND they have lasted for years. I bought 10 pair last week and threw all of my other socks away. My only request if the manufacturers read this: MORE COLORS PLEASE! I love splashy socks. FIVE STARS

Bought these and another style and both are great and comfortable!!!

I have several pairs of the other styles EcoSox offers and have loved the fit and comfort, as well as the durability! The No Show styles are also comfortable, but the black pair seems to run a bit smaller in length and width than the grey/pink option. I wear a women's 10-10.5 shoe and this may be a problem if worn during more physical activities. Other than that, it is a great product!! Keep up the awesome work!