EcoSox Bamboo Athletic Half Cushion Tube Socks
---
Sock Material Content:
80% Bamboo Viscose / 10% Polyester / 5% Nylon / 3% Spandex / 2% Rubber
EcoSox Bamboo Half Cushion Athletic Tube Socks - High Performance Bamboo Viscose Fibers
All-Sport Sock / Liner
Dry - Enhanced Moisture Control & Thermo-Regulation
Odorless - Inhibits Foot Odor
Blister Free - Inhibits Foot Friction/Blisters
Integrated Smooth Toe Seam Reduces Friction
Arch Support For Proper Fit & To Fight Fatigue
Half Cushion Construction For Comfort
Why Bamboo Socks?
Bamboo Viscose Fibers have a silk-like soft and buttery feel which is ultra-soft against skin.
Absorbs 3-4 times more moisture than cotton to keep your feet dry.
Bamboo is one of the most ecologically friendly grasses on our planet.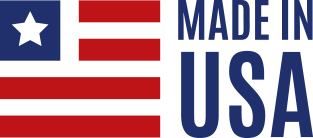 2 Reviews
Great Bamboo Athletic Socks
Very comfortable to wear and reasonably priced.
EcoSox Athletic Half Cushion Tubes
I have purchased the Athletic Half Cushion Tube EcoSox in black and wear them daily for both casual and dress occasions. In the winter these tall socks keep my legs comfortable and my feet dry and. The solid black sock goes with everything from Jeans to professional suits. These socks in black look more like dress socks than athletic wear but last far longer and keep my feet cozy.
Add a Review