Add a splash of character to your office digs with our bamboo viscose dress socks. Dress shoes can be unforgiving, cause foot fatigue and trap perspiration. These socks remove moisture and breathe to help keep your feet dry and feeling fresh at the end of the day!
Sock Material Content:
80% Bamboo Viscose / 10% Polyester / 5% Nylon / 3% Spandex / 2% Rubber
EcoSox bamboo unisex crew socks are crafted from high performance Bamboo Viscose fibers - dry, odorless, and blister free.
Integrated Smooth Toe Seam for Comfort
Arch Support For Proper Fit & to Fight Fatigue
Knitted Reinforced Heel & Toe for Ergonomic Fit
Why Bamboo Socks?
Soft, dry, and odorless are three perfect descriptions of viscose from bamboo. Bamboo viscose has a soft and buttery feel and can absorb 3-4 times as much moisture as cotton.
Bamboo Viscose yarn construction provides comfort in a wide range of conditions.
Moisture wicking properties help keep your feet dry.
Ultra soft bamboo fibers resist blisters.
Fibers breathe to regulate temperature.
Performance attributes without chemical additives or fabric conditioners.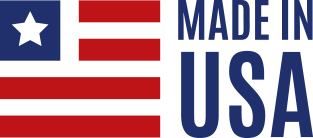 One World | One Sock
Bamboo viscose fibers are a derived of one of the most ecologically friendly grasses on our planet, making it an attractive alternative to cotton and petroleum based fibers.
1 Review
Great socks. I love how dry the bamboo keeps my feet and they're stylish.