A perfect gift for friends and loved ones! Our bamboo dress socks will win smiles and admiration. Add a splash of character to your office digs with our bamboo dress socks. Dress shoes can be unforgiving perspiration machines that cause foot fatigue. Our fibers help keep your feet dry and feeling fresh at the end of the day!
Sock Material Content:
80% Bamboo Viscose / 10% Polyester / 5% Nylon / 3% Spandex / 2% Rubber
EcoSox bamboo unisex crew socks are crafted from high performance Bamboo Viscose fibers - dry, odorless, and blister free.
Integrated Smooth Toe Seam for Comfort
Arch Support For Proper Fit & to Fight Fatigue
Knitted Reinforced Heel & Toe for Ergonomic Fit
Why Bamboo Socks?
Silk soft, desert dry, and odorless are three perfect descriptions of viscose from bamboo. Bamboo viscose has a soft and buttery feel and can absorb 3-4 times as much moisture as cotton.
Bamboo Viscose yarn construction provides comfort in a wide range of conditions.
Moisture wicking properties help keep your feet dry.
Ultra soft bamboo fibers resist blisters.
Fibers breathe to regulate temperature.
Performance attributes without chemical additives or fabric conditioners.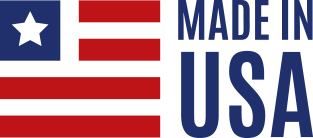 3 Reviews
Liked them so much that I came back and bought more!

American Crew Dress Socks

Bring some color to your life! These socks are the best blend of comfort (bamboo) and style (colorful stripes). Ecosox have become a family "stocking stuffer" in our household. This year's newest sock got lots of attention and will bring some welcome color to my recent college graduate's wardrobe.
We love our Ecosox.

Socks for Christmas? Heck yeah! Order to gift boxes to give gifts. One set of striped and one set of dots. Shipped promptly. They come just as pictured, rolled with some twine wrapped around each. Plus, since I like (and buy for myself) EcoSox I know that they will go over well as gifts.